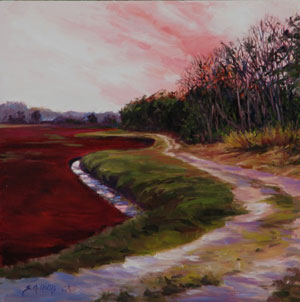 "Evening Song"
Pastel by
Susan Hollis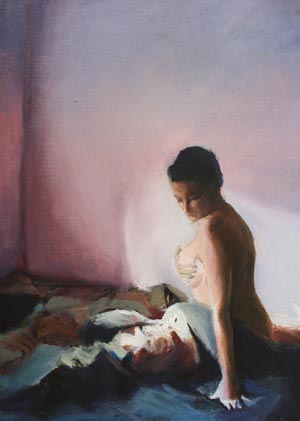 "White Light"
Oil on canvas by
Alla Lazebnik
Hours:
June 8 - September 11
Noon to 5:30pm
Wednesday - Sunday
Also by appointment
Gallery 333, founded in 1988 by Arlene Hecht, exhibits the works of nationally and internationally recognized artists from mid-May through mid-September. A full range of artwork, from representational to abstract, including paintings, drawings, limited-edition fine prints, glass, photography, sculpture and ceramics is presented in a series of exhibitions each season. All are welcome.
Gallery 333 is located on historic Old Main Road, near the village of North Falmouth. There are several historic homes in this area dating to the late 1700s, such as Benjamin Nye's house and those of other early settlers. Many dwellings display dates and are registered with The Falmouth Historical Society. "333," built in 1800, was originally an asparagus farm which occupied a large tract of land. Later it was divided into home sites. The original house (just one room) remains intact; additional rooms were added by various owners.
Gallery services are available year-round.
508-564-4467 (June ~ September)
617-332-5459 (October ~ May)
Off-season inquiries may be mailed to:
P.O. Box 610396, Newton Highlands, MA 02461
HOT OFF THE PRESS:
A New Art Book with the Foreword written by Gallery 333 Owner and Director, Arlene Hecht
read the press release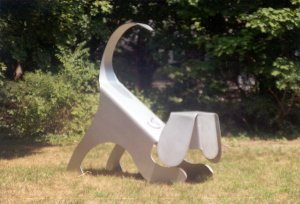 "Trinket"
by
Clayton Fuller