Clayton Fuller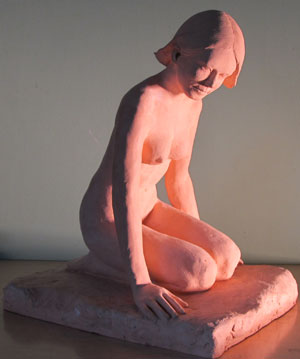 "Girl By a Pool"
Terra Cotta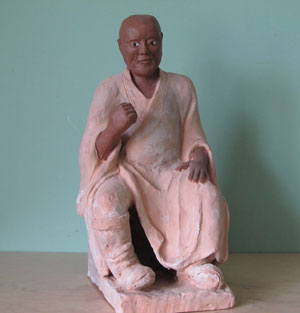 "Chinese Elder"
Terra Cotta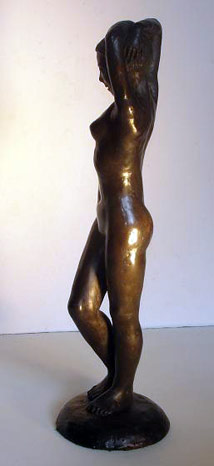 "Bather"
Clayton Fuller returned to sculpting and printmaking in 1962 at the age of sixty-seven after interrupting his youthful intention to pursue a career in fine art. His formal art instruction re-started with evening sessions in figure drawing with Jason Berger and Francesco Carbone at the Museum of Fine Art School in Boston, He took courses with Iso Papo and Berta Golhaney at Cambridge Center for Adult Education. In 1972 through 1975, he studied sculpture, with Joyce Johnson, founder of Castle Hill Art Center, at Cape Cod Center for the Arts and Music in Barnstable; and etching with Olaf Kruger
Fuller has worked in practically every sculpture medium, and in numerous printing techniques. He has earned awards in many regional exhibitions, among them the Falmouth Artists Guild, the Cape Cod Art Association, the Bourne-Wareham Art Association. He is represented in private collections in several of the United States; and his public sculptures include a unique bronze Korean War Memorial in the State Capitol in Hartford, Connecticut, He also sculpted the Francis J. Reynolds Memorial plaque W. Hartford, CT, and the life size bronze Native American Woman that is on the Bluffs overlooking Onset Harbor at the entrance to the Cape Cod Canal, in the town of Wareham.
Clayton strives to capture the beauty of the female figure with dignity. Most of his works are in bronze, terra cotta, or reinforced resins. He uses aluminum and stainless steel for absract works.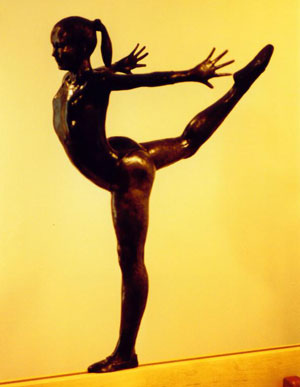 "On The Beam"
Bronze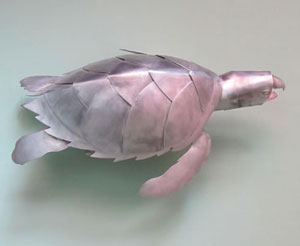 "Turtle"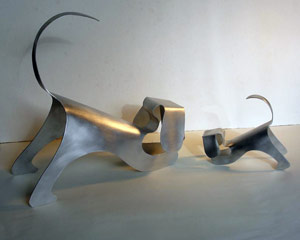 "Trinket and Pup"