Linda Young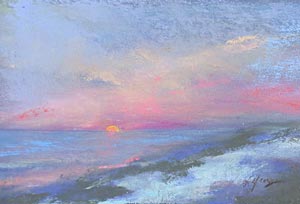 "Winter Sunset"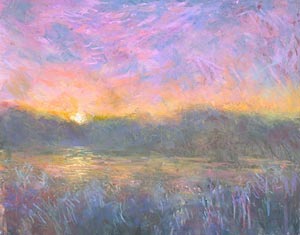 "Sunset Over the Pond"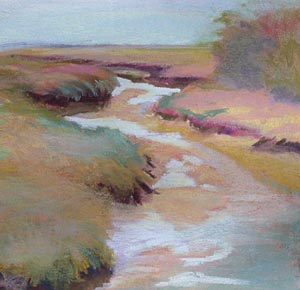 "The Creek"
Linda Young received a BA in Art Education at Adelphi University and continued her graduate studies at Massachusetts College of Art. Although she has painted throughout her life, Young credits her studies with several noted teachers from Cape Cod for the inspiration to continue her journey as a painter. She has served on the Board of the Pastel Painters Society of Cape Cod, is a member of The Cape Cod Art Association, Barnstable, Mass., The Falmouth Artists' Guild, Falmouth, Mass., The Creative Arts Center, Chatham, Mass. She was co-chairperson of Women Creating (1995-1998), the widely-acclaimed month long multimedia exhibition which celebrated the artistic contributions of Cape Cod women, timed in conjunction with International Woman's Month in March. Young has received numerous awards including many "Best in Show" in juried exhibitions throughout the region. She works primarily in pastels and oils, focusing on the changing Cape Cod landscape. She integrates impressionistic techniques into her work and employs a unique treatment of softness, light and color.
Linda Young is included in a new book by E. Ashley Rooney,"100 Artists of the South" to be published by Schiffer Publishing Company in 2012.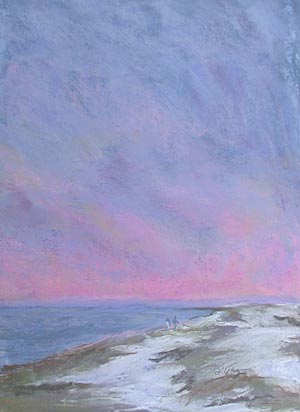 "Sunset Walk"