Noel Weber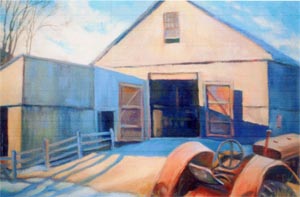 "Deserted Barn Yard"
Oil on Canvas, 16x20"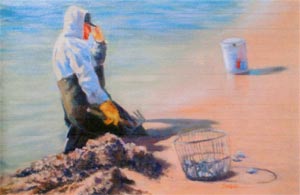 "Damn Clams!"
Oil on Canvas, 12x16"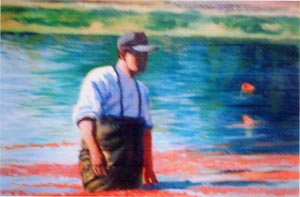 "Last of the Crop"
Oil on Canvas, 14x18"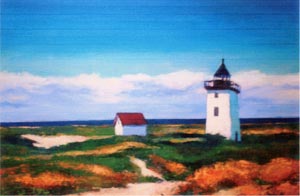 "End of the Cape"
Oil on Canvas, 12x16"
Noel Weber is a graduate of The Rhode Island School of Design and The Vesper George School of Art, Boston, Mass. He attended workshops with Henry Hensche in Provincetown and Alexy Brodovich in New York City. His participation in Juried shows include The Cape Cod Art Association, Barnstable, Mass., and The Yarmouth Guild Show, Yarmouth, Mass., in each, awarded First Prize. For the past several years, he has had annual one-person shows at The Old Selectmen's Building in Barnstable, Mass. After a forty year career in advertising, Noel enjoys painting full time and traveling to various art colonies. His oil paintings capture the scenic landscapes of Cape Cod, the Southwest, and Provence, France.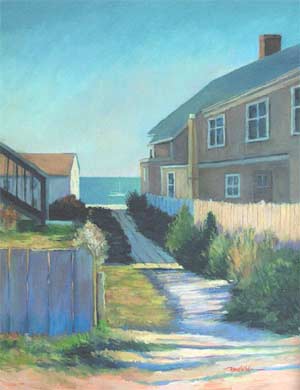 "Provincetown"
Oil on Canvas"