Malcolm Tuffnell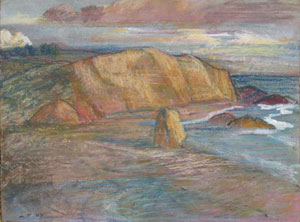 "Cliffs near Garrapata, Bug Sur"
Pastel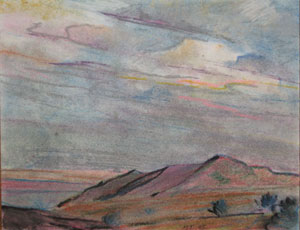 "Lone Peak and Sky, Mojave"
Pastel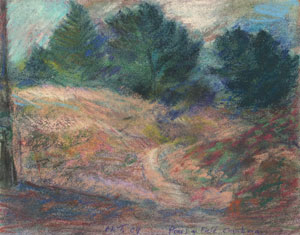 "Pines & Field, Cambria"
Pastel
MALCOLM TUFFNELL is a tremendous talent in contemporary figurative painting. His works exist between a realistic drawn representation and an abstract use of impasto and color. He has been exploring the possibilities of oil paint and pastel for over 30 years, with particular attention paid to how color layers interact with each other.
From 1977-1979 Mr. Tuffnell attended the University of California, Santa Barbara and studied with noted teacher Gary Brown; while there, he traveled to Europe, visiting museums such as the Louvre, where he was inspired to a life as an artist.
He attended the prestigious School of the Museum of Fine Arts, Boston, graduating with honors and won the Liquitex Fine Arts Materials Award in 1987. Returning to his birthplace, Santa Barbara, he took first prize at The Best of the Best of Santa Barbara County show in 1991. He has also won numerous Juror's Choice and Show Awards at the Santa Barbara Art Association Exhibitions at the Santa Barbara Public Library's Faulkner Gallery. His works are exhibited at several Southern California galleries and his paintings are included in numerous private collections across the country.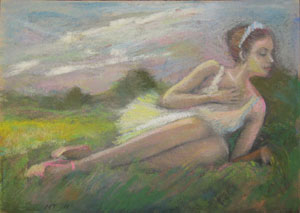 "A Ballerina in Spring"
Pastel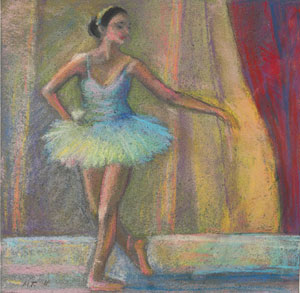 "A Solo Dance"
Pastel