Joan Hyde Shapiro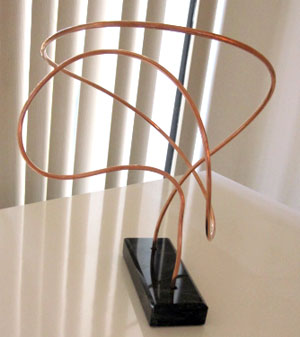 "A Dance"
Copper wire on marble base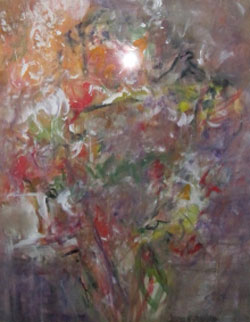 "Blossoms"
Water media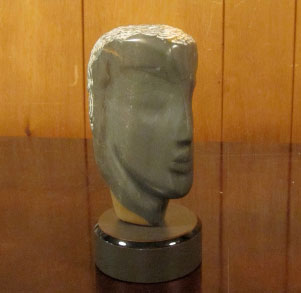 "In Profile"
Tiger Eye Alabaster on marble base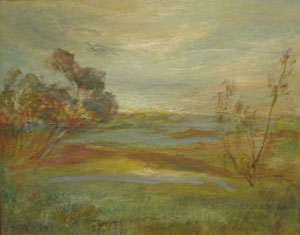 "Countryside"
Oil on Panel
"Table Setting"
Oil on Canvas
Joan Hyde Shapiro received a BFA from The Boston University School of Fine and Applied Arts in 1961. Once a graphic designer for a Boston publishing company, she has been a full-time artist in her West Hartford, Connecticut studio for the past 35 years.
She has worked in many areas of art including drawing, painting, sculpture and collage. She is an instructor at The West Hartford Art League where she has been teaching children for many years. Since the 1970ís, she has received numerous awards for her sculpture of alabaster and steatite. The rough volume of the natural stone dictates the development of the finished form. Her primary tools of statement in painting are color, space, texture, and movement. There is a modern and lyrical quality to all of her work. She has enjoyed numerous successful one woman shows in Connecticut and continues to exhibit her sculpture and paintings in prestigious galleries throughout the region.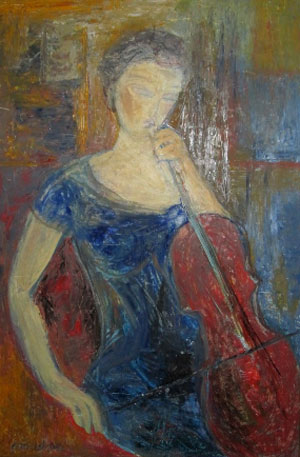 "Woman with her Music"
Oil on Panel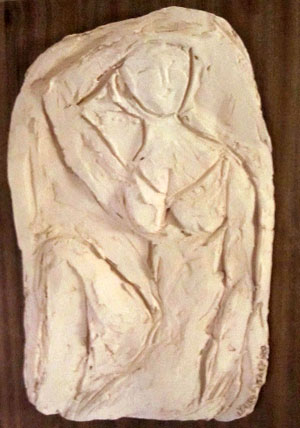 "Seated Woman"
Terra cotta clay relief on panel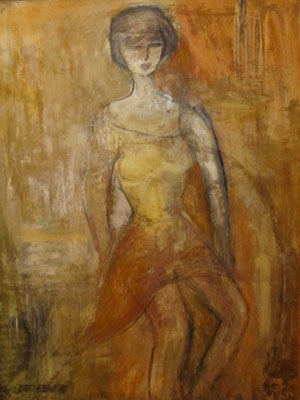 "Sophistocated Lady"
Oil on Panel