Betty Carmell Savenor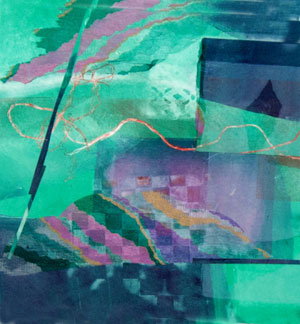 Mixed Media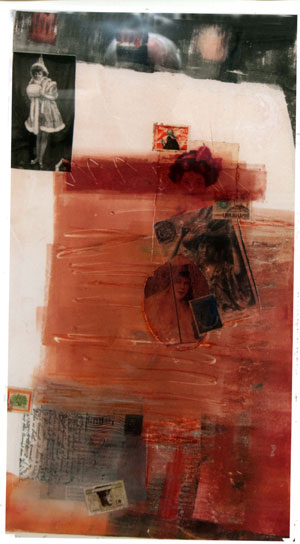 Mixed Media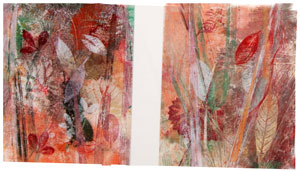 Mixed Media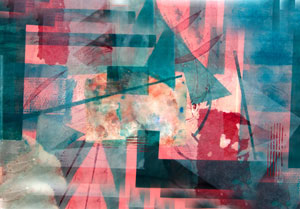 Mixed Media
Betty Carmell Savenor received her education at Jackson Von Ladau School of Fashion and a Scholarship BFA from The Massachusetts College of Art. She also studied at Brandeis University, Waltham, Mass., and The DeCordova Museum, Lincoln, Mass.
Betty is a printmaker and a painter who has studios in Falmouth, Mass., and Sarasota, Florida. She has had solo and invitational shows in both locations for the last ten years. Her first traveling exhibition with The National Association of Women Artists was in 1975 -1977 and again 1985-1987, 1990-1991, and 1995-1996. She participated in The Watercolor Exchange Exhibit, Tokyo, Japan in 1987-1988, The New England Watercolor Show sponsored by The Old Bergen , NJ Art Guild in 1984-1988, Salon International du Jumelage, Antony, France in 1990, and The Georgia Watercolor Society in 1996. Corporate collectors include Bank Boston, Sheraton Corporation, New England Life Insurance Co., Connecticut Mutual, Liberty Mutual, Teco Energy Corp., etc. Juried memberships include: The National League of American Pen Women and Artists, The New England Watercolor Society and The Monotype Guild of New England. She was the Director of The Women Contemporary Artists. She is a "Copley Artist" of The Copley Society, Boston and is a signature member of The Northwest Watercolor Society, Washington. She has participated in numerous juried exhibitions in Massachusetts, Florida, Georgia, New Jersey, Indiana, Washington and West Virginia.
Her recognition and awards list is tremendous, containing top honors almost every year for the last twenty years. Her most popular works are mixed media in which she employs unusual design elements with pleasing color and texture. An example of her work is published in Best of Watercolor - Painting Texture, a textbook by Betty Lou Schlemm and edited by Sara M. Doherty.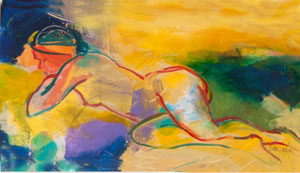 Mixed Media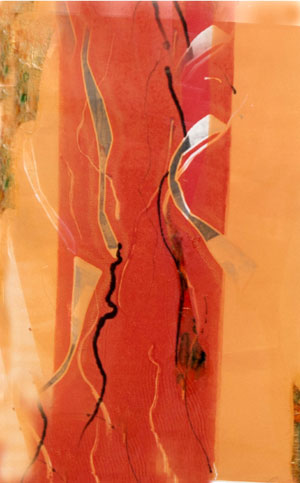 Mixed Media