Frances Vaughn Merton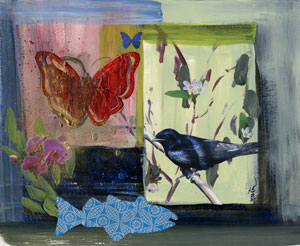 Mixed Media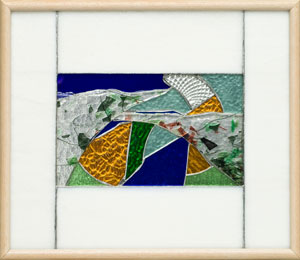 Stained Glass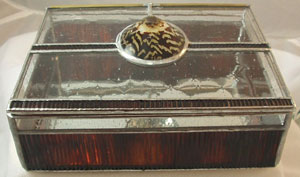 Stained Glass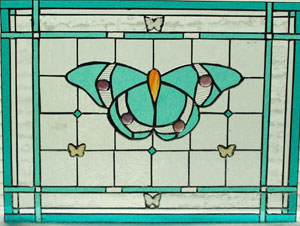 "A Butterfly"
Stained Glass
Frances Vaughn Merton is a graduate of New York Sate College of Ceramics at Alfred University. Her studio is located in Newton, Massachusetts. An experienced pastel painter and watercolorist, Ms. Merton is now focusing on stained glass artwork. She currently teaches stained glass at the Waltham Adult Education, Waltham, Massachusetts. Her artwork has been exhibited in Massachusetts, including the Depot Square Gallery in Lexington, the Brookline Art Center, the Jackson Homestead, Newton and the Newton Free Library. She participates in Massachusetts annual events including the Charlestown Art in the Park, the Brookline Arts Festival at Lars Andersen Park and the Newton Open Studios.
Her stained glass pieces are done in the "Tiffany" method which utilizes copper and solder, a method which allows for small details and lighter pieces. She produces landscapes in stained glass which are based on her own photographs. Her abstract panels are constructed with found objects, glass, stones and bevels which are combined with both cathedral and textured glass. She creates her stained glass boxes the same way, often including both handmade glass and art glass. Collages in glass are assemblies of handmade glass and found items which include glass stones, beads and wire, etc. Frances Merton is a past President of The Newton Art Association. She is the recipient of many prestigious awards for her paintings and stained glass. Gallery 333 has featured her watercolors and pastels in previous seasons.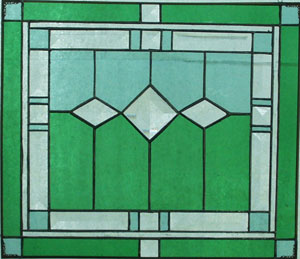 Stained Glass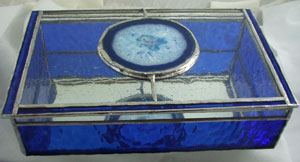 Stained Glass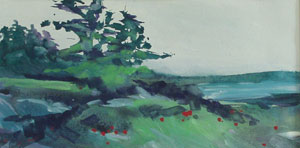 "Freedom Lake Maine"
Watercolor