Jan Lhormer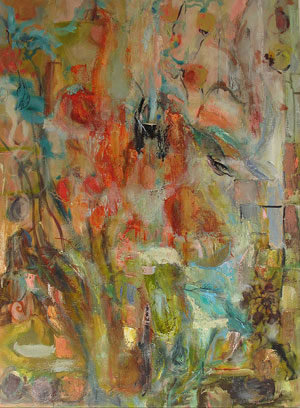 Johns Tomato Garden
Oil on Canvas, 48 x 36"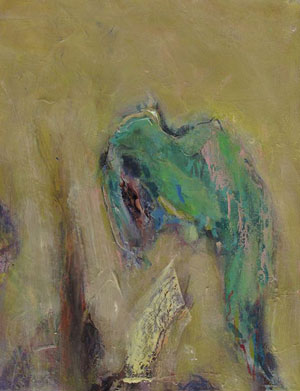 "Icarus"
Oil on Canvas
Jan Lhormer earned a BFA in 1988 and a MFA in 1990 in Painting from The Boston University School of Visual Arts. She received a bachelorís degree in Art History from Colorado College in 1983. She has taught drawing, painting, paper-making and design since 1988. In 1990 she was an artist in residence at Vermont Studio Center, Johnson, Vermont and in 1992 at Virginia Center for the Arts, Sweet Briar, Virginia.
From 1990 to the present, Jan has exhibited her abstract oil paintings in many prestigious galleries including the Decordova Museum 50th Anniversary Show (2002), Lincoln, Mass.; Cambridge Art Association (2000), Cambridge, Mass.; The Field Gallery, Tisbury, Mass., (1996); Boston Architectural Center (1996); The Crieger-Dane Gallery, Boston (1996); The Bunting Intitute, Cambridge, Mass., (1995, 1994). Her abstract oils incorporate gesture, movement and layers of rhythm, inspired by nature and changes in mood and sensation.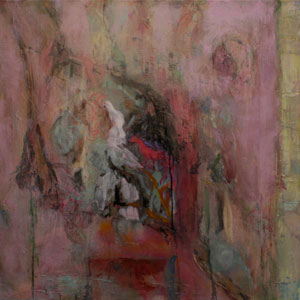 "Hideaway"
Oil on Canvas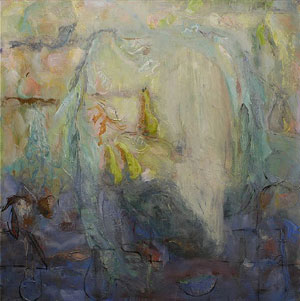 "Pear Garden"
Oil on Canvas