Christine M. Hatfield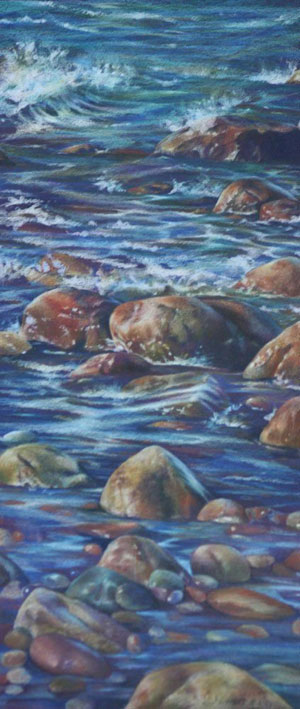 "Hummerock Beach"
Color Pencil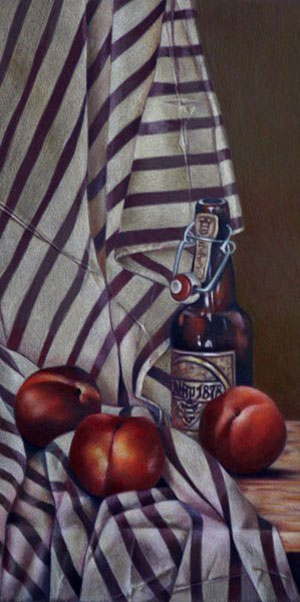 "1878"
Color Pencil
Christine M. Hatfield is a graduate of Tri-County Regional Vocational High School, Franklin, Massachusetts where she majored in Commercial Art. She attended Vesper George School of Art, Boston from 1980-1982. Prior to graduation, she enlisted in the United States Navy and fulfilled a four year enlistment on board the USS Cape Cod, San Diego, CA. After affiliation with the Naval Reserves, she became affiliated with the Air Force Reserve, planning to retire in 2010. As an Ada Comstock Scholar at Smith College, Christine will graduate in May 2006. A member of the Colored Pencil Society of America (CPSA), she was juried into the 13th International Show, Chicago, Illinois. Working with a light touch, she is able to work 10-15 layers of color in a finished piece which brings a vast spectrum of color into her work. This allows the earliest color application to be seen. Through surface characteristics, color, and attention to detail, she creates images that celebrate ordinary objects in an extraordinary manner. March 2007 Juried Membership, International Guild of Realism and The 14h International CPSA Show in New Mexico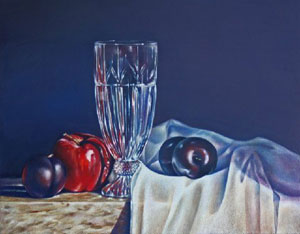 "Still Life with Crystal and Plums"
Color Pencil
"Waterbug Finish"
Color Pencil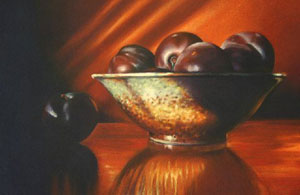 "Into the Light"
Color Pencil