Viktor Guyetsky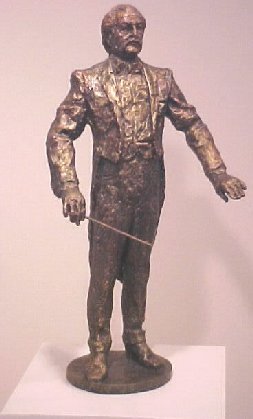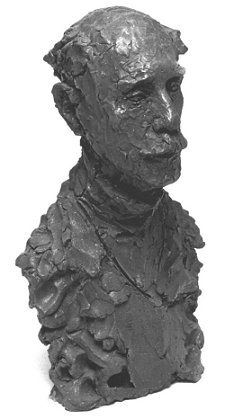 Terra Cotta
Viktor Guyetsky was born in Kiev, USSR , the son of a famous painter. By the age of ten, Viktor began his formal art training. He attended The School of Visual Arts for gifted young artists in Kiev from 1955 to 1959 and in 1966 received a Master of Fine Arts in Monumental Sculpture and Architectural Design from Stoganov Academy of Industrial Art, Moscow.
He was an industrial sculptor from 1966-68 and produced 10 to 20 feet high sculptured monuments from small scale models with an armature construction. From 1968-1979 he was a freelance sculptor, designing and producing nineteen sculptures for city parks and historical sites in such key Ukrainian cities as Kiev, Chernigov, Kerch (Crimea), Belaya Tserkov; Russian cities and Uzbec cities. During this period he also produced many portraits for exhibitions as well as private commissions. When he came to the United States he was an art restorer from 1980-1985. He restored antique sculptures for museums and collections, including The White House Collection. From 1985 to 1997 he was a senior industrial designer/sculptor for Hasbro and Playskool Divisions, Hasbro Industries, Inc., Pawtucket, R.I.
Viktor was one of four finalists for the national competition for the Arthur Fiedler Memorial in Boston, Mass., and he has had numerous one-man shows in New York and New England. He is an elected member of the Honorary Society of Soviet Artists (equivalent of a Ph.D. in Fine Arts) and has participated in prestigious national and international juried shows, over thirty in the former USSR. His current figurative work is of fired clay, resin, and bronze and is very expressive of the human condition.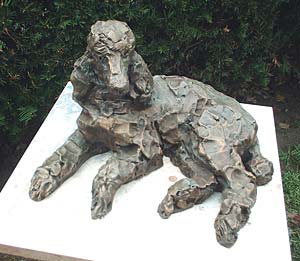 "My Friend Piff"
Polyurithane with Bronze Patina