Susan Shephard Fornaro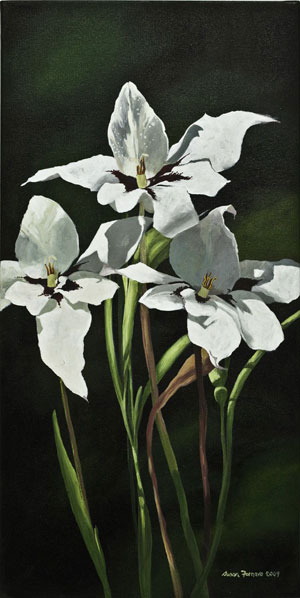 "Sunlit Orchid"
Acrylic on canvas, 12x24"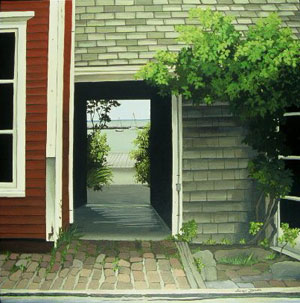 "Glimpse of the Bay"
Acrylic on canvas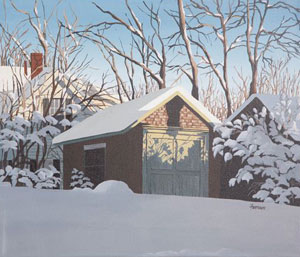 "Center Street Barn"
Acrylic on canvas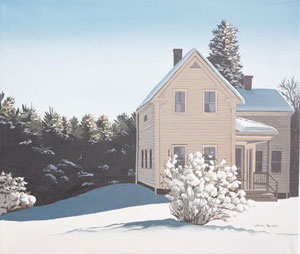 "Center Street Farm House"
Acrylic on canvas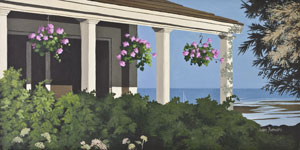 "East End Estate"
Acrylic on canvas
Susan Shephard Fornaro received a BA Degree in Psychology in 1975 from Central Connecticut State University, New Britain, CT, a Master of Arts in Expressive Arts Therapy in 1991 from Lesley University, Cambridge, MA, attended Cape Cod School of Art, Provincetown, MA in 1999 and Rhode Island School of Design, Providence, RI in 2005.
She has been commissioned by Harvard Dental School, Boston to paint a Tromp l'Oeil Mural in 2000; a mural and 32 children's paintings for Children's Hospital, Boston, 1999-2000; a collection of 5 paintings in 1997 for Pilgrim/CVS Health Life Center, New Bedford, MA, 23 pieces of children's art in 1996 for Baystate Medical Center in Springfield, MA. She has received several commissions for house portraits. Ms. Fornaro has exhibited her artwork throughout New England and is a member of the Concord Art Association and the Cambridge Art Association. "I paint in response to an appreciation for and a need to preserve a beautiful vision. The moment not captured by photograph or painting may be forever lost; so I travel with my camera, taking snapshots and collecting them as inspiration for paintings". Ms. Fornaro is a Psychotherapy Clinician as well as a fine artist who treasures her painting for its nourishment and balance in her life.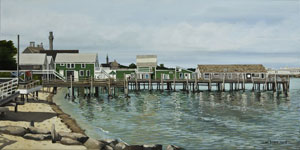 "Captain Jack's Wharf"
Acrylic on canvas
"Main Street"
Acrylic on canvas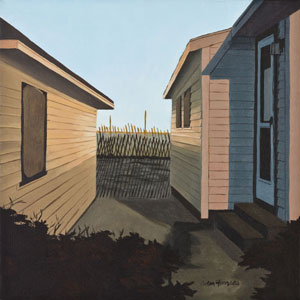 "Autumn Cottages"
Acrylic on canvas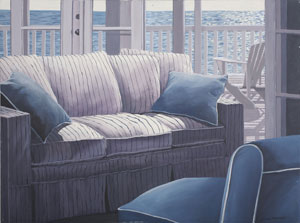 "Blue Room"
Acrylic on canvas
"Resting"
Acrylic on canvas