Arlene Fins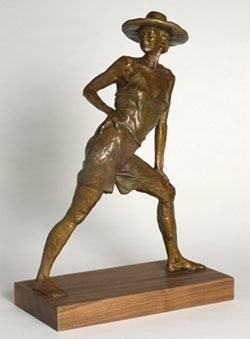 "Garden Stretch Front" (2008)
Bronze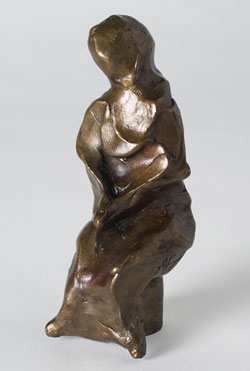 "Mother's Gaze" (2009)
Bronze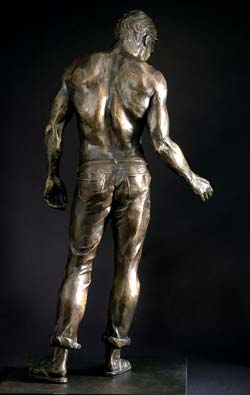 "Summer Study" (2005)
Bronze, 20 x 10 x 10"
(Back View)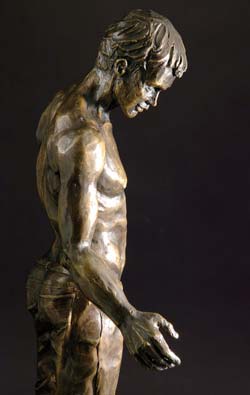 "Summer Study" (2005)
Bronze, 20 x 10 x 10"
(Partial View)
Arlene Fins' interest in sculpture began several years ago on a New England beach. "One day I was at the beach, sculpting people in the sand, just having fun. I looked up to find that my sculptures had attracted a crowd." This led Arlene to enroll in classes at the DeCordova Museum with Jay Bordage and Ati Gropius Johansen. She furthered her studies with Sculptors Eugene Daub and Simon Kogan.
Arlene's extensive background in the arts includes a long career as an illustrator and a Degree in Theater Arts/Music, both of which greatly inform and influence her work. Her sculptures are figurative, each with a story to tell: "I want to find the right gesture, tilt of the head, facial expression that will reveal what person the sculpture was most meant to be." Her characters begin with the model and some clay; they come to life through Arlene's ability to capture human moments in time..."I love to create sculptures that express something of the human condition. For me, each piece is an exploration of character and feelings."
See more of her work at www.arlenefins.com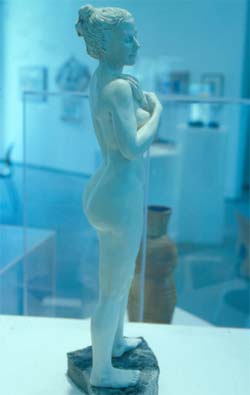 "Saturday Morning" (2003)
Fiberglass (or Bronze), 18.9 x 5 x 5.5"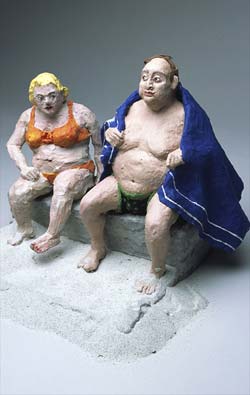 "At the Beach" (2004)
Plaster and sand, 9 x 15 x 11"