Marian Dioguardi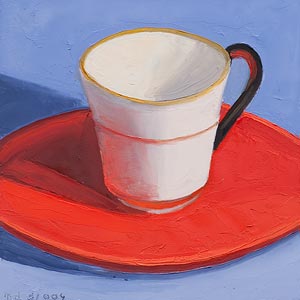 "Dioguardi Ginori!"
Oil on Panel, 5" x 5"
"Lemons on Red Plate Study"
Oil on Panel, 7" x 7"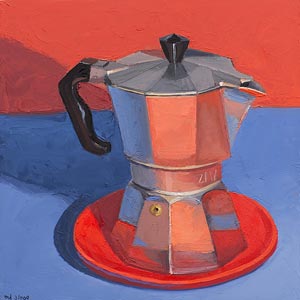 "A Good Morning!"
Oil on Panel, 10" x 10"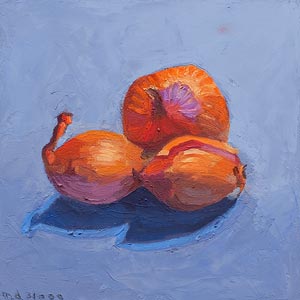 "Three Shallots Study"
Oil on Panel, 5" x 5"
Marian Dioguardi is a Contemporary American Realist Oil Painter whose call to painting came after two degrees and five other careers. She received a Masters Degree in Early Childhood Education and enjoyed careers in private investigating, jewelry and gemstone buying as well as jewelry design. As a continuing education student, she attended Massachusetts College of Art in 1992, and in 1999, continued studying independently with Ed Stitt, a professional Boston painter. Her paintings were first exhibited in 2002 and recognized by the Duxbury Winter Show Jurorís Commendation and by The Newton Art Associationís First Prize. Her paintings are included in numerous private collections from California to Maine, England, France and Italy. Marian is now a full time painter competing in many regional exhibitions. She is a past CO-President of the Newton Art Association and a founding member of the Newton Open Studios, acting as Chairperson in 2004. She is also an active member of the Concord and the Cambridge Art Associations. Since 2004, she has been invited guest critic at the Harvard Graduate School of Design.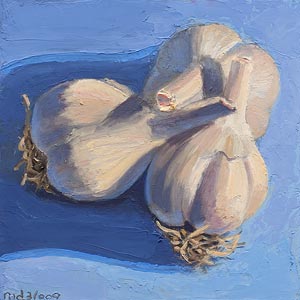 "Three Garlic Study"
Oil on Panel, 5" x 5"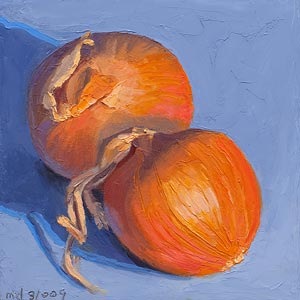 "Two Onions Study"
Oil on Panel, 5" x 5"
"Onion Skin Study"
Oil on Panel, 6" x 6"