John Borchard

"Fog Stream!"
Wood Frame with Plexiglas, 2007, 16"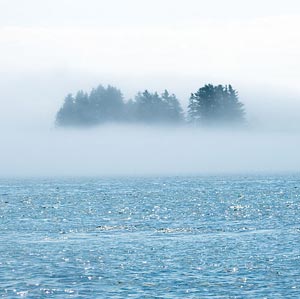 "Mirage"
Wood Frame with Plexiglas, 2007, 13"

"Waterfront Property"
Wood Frame with Plexiglas, 2007, 24"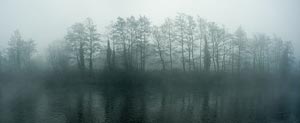 "Fog on the River Boyne"
Wood Frame with Plexiglas, 2008, 16"
I received a Masters in Mechanical Engineering from MIT in 1976 and spent the decades since then doing much engineering at the interface between the digital, analog, sensory and robotic worlds.
Despite this un-artsy start, over the last several years I have participated in about 30 solo and group shows throughout the region; my dreamy Fogscapes were selected for American Art Collector and Studio Visit books, and I have received several awards including Best in Show.
I have work at The Finer Things Gallery in Nashville, the Susan Maasch Gallery in Portland, and the Krause Gallery in Providence. Past gallery affiliations include Alpers in Andover, Brush in Lowell, Clark in Lincoln, Daniels in Boston.
I believe engineering requires more imagination and photography demands more rational problem solving than most people realize. You might consider them opposites but they're really not. In engineering, you begin by describing the problem. You line up the technology to solve it and your job is to somehow make them mesh.
Photography is like that also. I start with the overall composition. I see the details that are in the image. To succeed, these details have to serve the composition's goals and the composition has to guide your eye around the details. Every part of an image should serve a function, or it has no point being there. I'm not afraid of the details. That's what makes my pictures work.
My interest in photography blossomed when I discovered digital. I can't imagine going back to film. Maybe it is my computer background speaking, but I find digital so much more precise and supportive of a creative vision.