Michael Alfano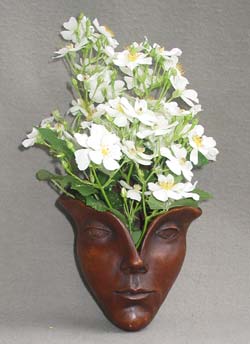 "Flowering"
Wall Mounted Bronze, 7" x 5" x 3"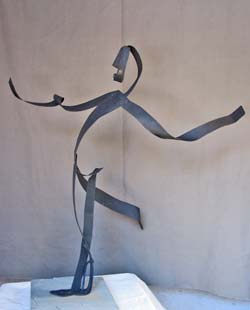 "Dancer"
Metal, 36"
Michael Alfano received a BS Degree in Business from State University of New York at Albany in 1991. His first career was as a Stock Broker: Dissatisfied, he turned to sculpting. He first studied at The Art Students League of New York (1993-1994) with an emphasis on life size sculpture and anatomy. His formal education continued at Boston University and was augmented by internships with several prominent sculptors. Michael exhibits his work at prestigious galleries and public venues. He is a regular entrant in art shows where he has garnered dozens of awards. His public monuments are on permanent display throughout the Northeast. He is a member of New England Sculptors Association (NESA), National Sculpture Society and The Copley Society of Boston.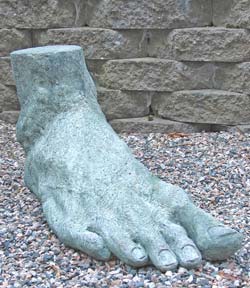 "Foot"
Cast Stone, 30" x 18" x 18"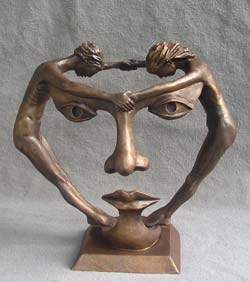 "We Two Together"
Bronze, 10" x 10" x 9"