Kimberlee Alemian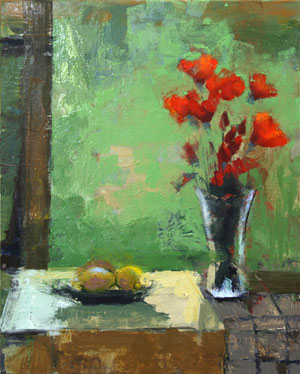 "Poppies 3 Lemons"
Oil on canvas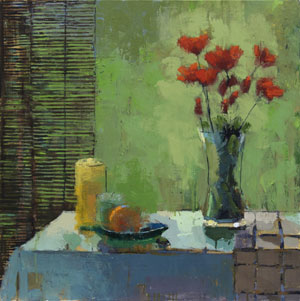 "Poppies"
Oil on canvas, 30 x 30"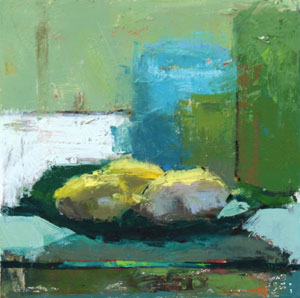 "Lemons"
Oil on canvas
Kimberlee Connelly Alemian born in Spokane, Washington, has been drawing and painting since childhood. Trained in Boston and New York, she studied with George Nick, Paul Rahilly and Rob Moore at the Massachusetts College of Art earning her BFA in 1988. She received a full scholarship to Boston University, College of Fine Arts, School of Visual Arts 1989-91, where she studied with David Aronson, John Moore and Graham Nickson. After receiving her MFA from Boston University, Alemian attended the New York Studio School to continue her studies with Graham Nickson.
Alemian paints primarily in the medium of oil. Her subject matter includes landscapes, still lifes and figures. She has shown her work in various individual and group exhibitions throughout the United States.
The techniques of Willem de Kooning, Hans Hoffman, Richard Diebenkorn and the Bay Area Figurative artists have interested her; she is influenced by their methods of strong, gestural brushwork and aggressive color. "Color and light has always been a strong interest and the exploration of new color and paint application continues to evolve in my work."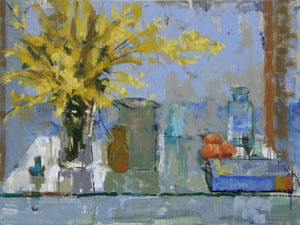 "Forsythia Emergence"
Oil on canvas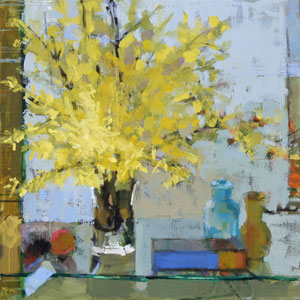 "Forsythia Blue and Yellow Vase"
Oil on canvas, 30 x 30"