Agnes Adler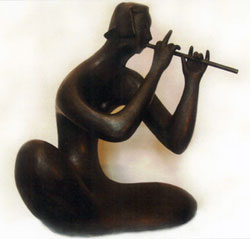 "The Flutist"
Fiberglass, 26 x 21 x 12"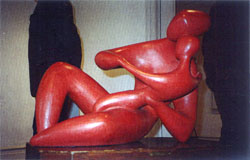 "The Bond"
Fiberglass, 26 x 20 x 17"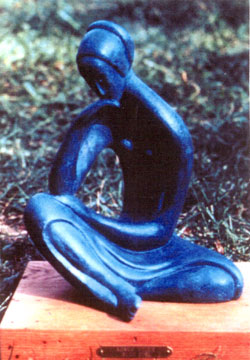 "Blue Girl"
Fiberglass, 12 x 10 x 7"
Agnes Adler of Westwood, New Jersey is a sculptor who was born in Budapest, Hungary. She is a graduate of the Academy of Industrial Arts in Budapest. In 1945 she left her native country for Israel because of World War II. She survived the Holocaust after two years of imprisonment in Germany, France and Cypress. When she arrived in Israel she was able to resume her education. Between 1947 and 1949 she studied Jewish History, Hebrew language and literature, Bible and Archeology. In 1955 she enrolled in the Academy of Fine Arts, Tel Aviv, Israel where she studied sculpture, dawing, art history and design. Agnes married sculptor, David Adler in 1956 and continued to study sculpture. She participated in Young Artists of Israel exhibition in 1958. The Adlers emigrated to the United States in 1961 and began to exhibit their sculpture immediately at Dobbs Ferry, New York. Agnes has participated in one-person and two-person shows every year in New York and New Jersey. Her sculpture has been exhibited in California, Philadelphia and Jerusalem galleries.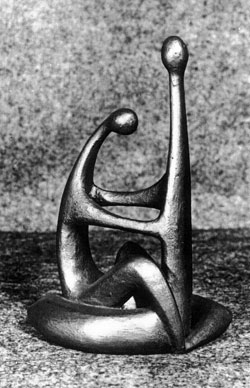 "Rapture"
Fiberglass, 30 x 17 x 13"